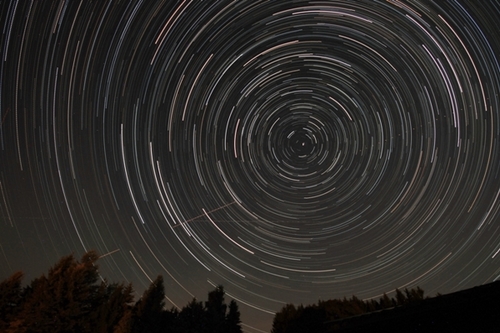 Step 1: Die Wanderung der Sterne am Nachthimmel
Brief description
Die SuS arbeiten mit einer Reihe von Himmelsaufnahmen der selben Nacht, die zu unterschiedlichen Zeitpunkten aufgenommen wurden. Mit den Bilder können sie die Wanderung der Sterne erkennen und beschreiben. Der Lernschritt schliesst mit einer Diskussion der Ursache dieser Wanderung ab.
Step 2: Wie schnell dreht sich die Erde?
Brief description
Die SuS sollen berechnen, wie schnell wir uns um die Erdachse drehen. Die Überlegungen bieten auch einen ersten Zugang zum Begriff der Trägheit.
Social arrangement
Group, Individual
Worksheets
There are no teaching materials available for the English version of this activity.